• 2007: LiveScore by Harris Wulfson
Everybody Loves Difficult Music, Edited by James Orsher, Mark So and Sarah Roberts,©2007
Book of essays about the series of performances held at the Machine Project gallery in Los Angeles.
• 2007: Automatic Notation Generators (pdf)
G. Douglas Barrett, Michael Winter, Harris Wulfson
Seventh International Conference on New Interfaces for Musical Expression, New York, NY 06.07.2007
and International Computer Music Conference, Copenhagen, Denmark, 08.27.2007
• 2010: LiveScore: Real-Time Notation in the Music of Harris Wulfson
G. Douglas Barrett; Michael Winter
Taylor & Francis September 17, 2010
Excerpt: LiveScore is the title given to an interactive music piece and a software tool created by composer, multi-instrumentalist, improviser, and software programmer Harris Wulfson (1974–2008). The software allows network streaming of real-time notation delivered to one of several client computers. The interactive music piece consists of this real-time notation system set up for audience control. The authors describe both the musical work and the software and touch briefly upon the unique musical background of this visionary composer.
Download LiveScore Software Package .zip*
Download LiveScore Software Package With Pub Article .zip*
*NOTE: This is legacy software and may not longer work properly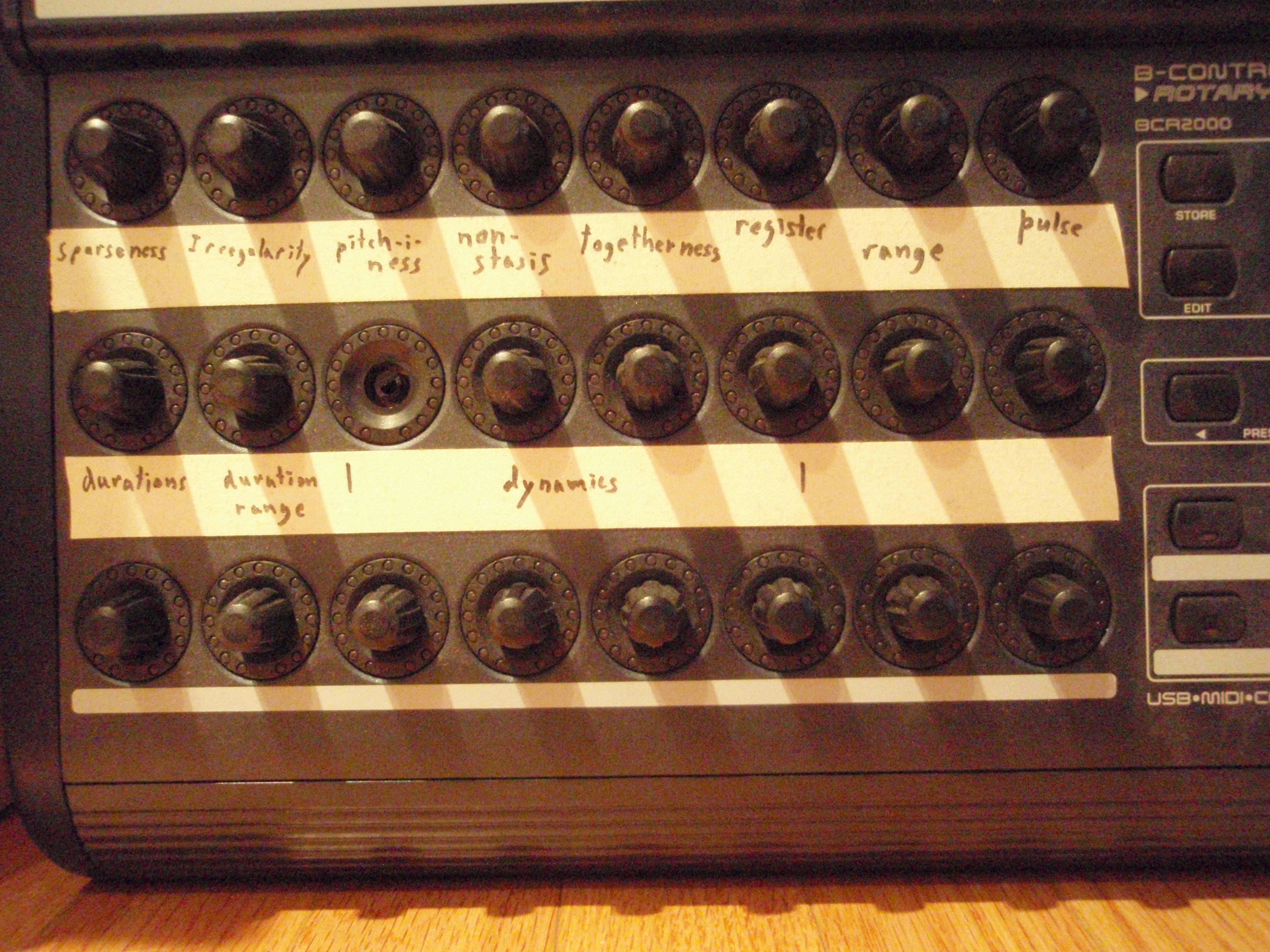 For more information on LiveScore, please contact:
Michael Winter
G. Douglas Barrett
---
LiveScore in Performance